Without a doubt, Rayés offers the finest Lebanese cuisine on the island. Not only does it have the best Lebanese food, but it also lays claim to the ultimate location, situated right on the waterfront overlooking the marina with the Muharraq skyline rising off in the distance.
Dine al fresco while listening to the waves crash along the shoreline or sit inside and take in Coral Bay's new lavish décor with large open windows that look out over the water while being serenaded by live Arabian music.
Whether you want to relax by the sea and catch up with friends or entertain business clients over lunch or dinner, Rayés Lebanese Restaurant is the ideal rendezvous for almost any occasion. Its scenic waterfront location, modern interior décor, live music, and exquisite Lebanese cuisine are certain to impress even the most discerning guests.
Restaurant Timings : 12:00 PM – 2:00 AM (Sunday to Saturday)
We have shared below some of the current offers running at Rayés Lebanese Restaurant.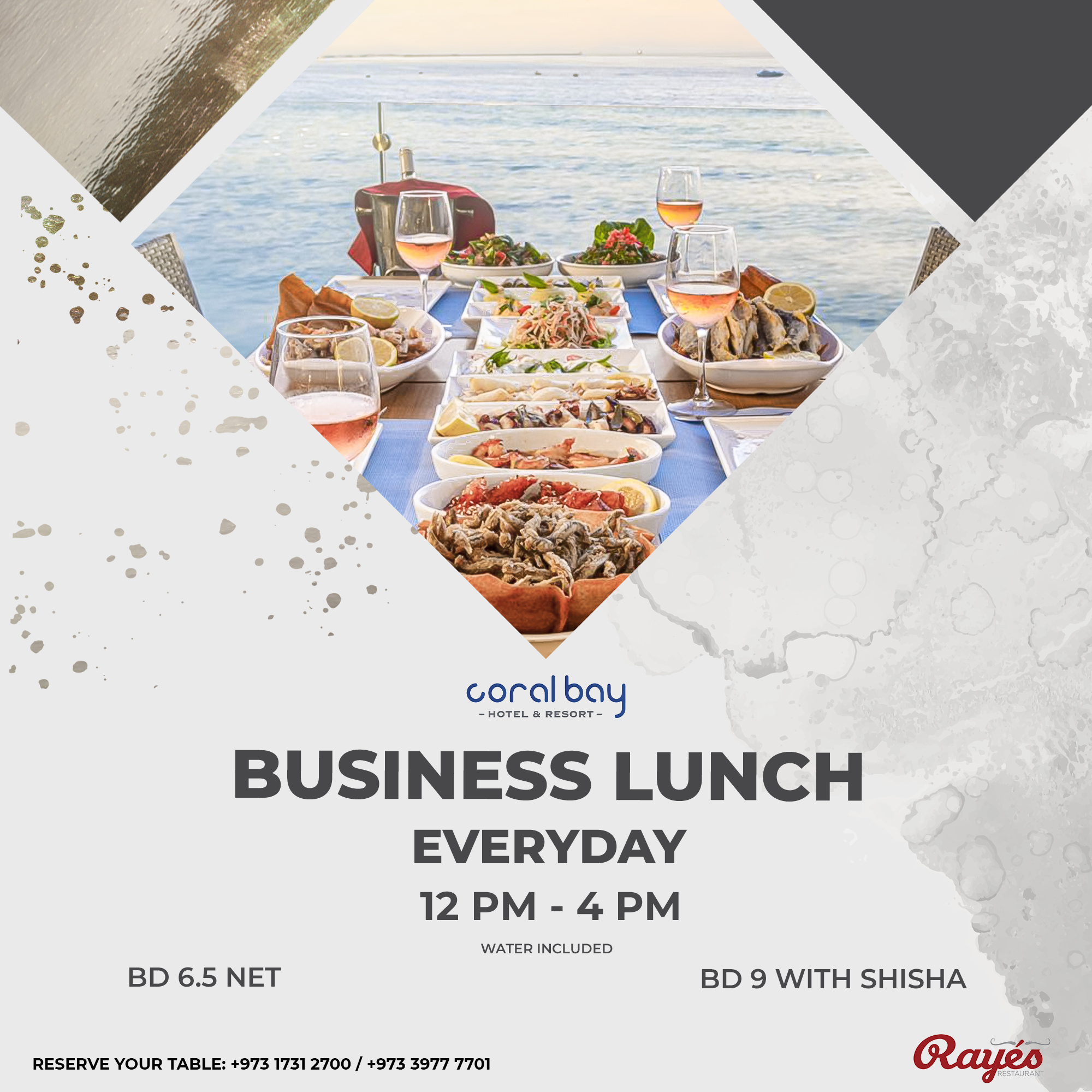 Revolution Slider Error: Slider with alias not found.
Maybe you mean: 'hillter-slider' or 'spa-and-wellness' or 'rayes-lebanese-restaurant' or 'membership' or 'c-hotel' or 'la-taverna-sul-mare'